Summer Fund Drive Highlight: Sampson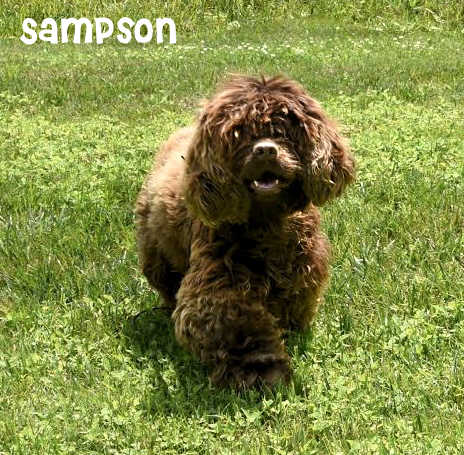 Our Summer Matching Fund Drive highlights Sampson today! If we can raise $30,000 by August 31st, then a group of very generous donors will match that for a total of $60,000 for OBG's pups! Please donate today and help us meet the match! Click on the button above right to donate now!
Meet Sampson! This sweet little boy came to us in early July from a West Virginia shelter. His owners had dumped him with a neighbor who couldn't care for him and called the local shelter. He is only four years old, super sweet and has the cutest docked tail. 
The first thing our vet noticed was how sensitive he was to having his right front paw touched. Turns out the poor guy had a spring embedded in his paw. Ouch! Our vet stayed late that day to sedate him and remove it. During the exam though a much more serious condition was found -- a significant heart murmur. X-rays confirmed a very enlarged heart. He underwent a cardiology consult and sadly he has dilated cardiomyopathy (a condition in which the heart's ability to pump blood is decreased because the heart's main pumping chamber, the left ventricle, is enlarged and weakened). The vet estimates he may only have two more years to live. He has begun a series of medications to help him be comfortable. His medical expenses are now over $2,000. Please consider making a donation today to his care.
In the mean time, his foster family is helping him enjoy life. He gets long with other dogs, cats, and kids! He is available for adoption, so if you are interested in giving him a loving home for his remaining years, please click here to see his bio and contact his foster family.