Dogs Available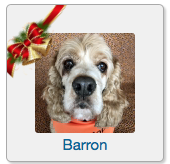 Our popular "Give a Gift" fundraiser is back. For just a $20 donation, you can help our foster pups "ring in" the New Year with love. We will include your personal message on their bio page along with their gift. You can also remain anonymous. Click here for details and to give a gift(s). Each dog can receive mulitple gifts. Thank you on behalf of the pups! Happy Howlidays! 
All dogs that are marked "Foster Me!", "Adoption Pending" or "Adopted" are not able to meet prospective adopters.  Accordingly, OBG will not be responding to adoption inquiries on these dogs.  
You can find just the right dog for you by clicking on each dog's name to get a full description and see more photos...good luck!
If you are ready to apply for one of our dogs, please click here to read our Adoption Policies and here to read our Adoption Process and submit an on-line application.