Nats Baseball Lovers Auction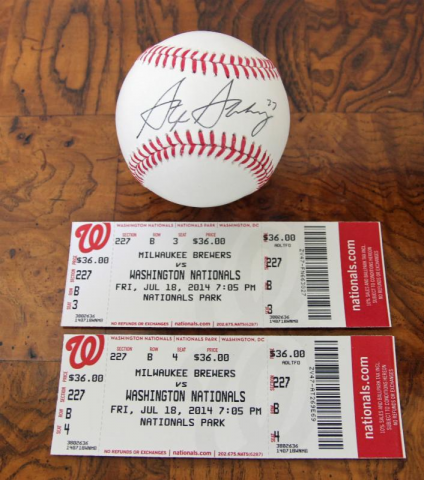 On July 10th, we'll be auctioning a baseball signed by Nationals pitcher Stephen Strasburg AND a pair of tickets for the Friday, July 18th Nats vs. Milwaukee Brewers game (auctioned together as a package) on our Facebook page! Seats are in Sec 227, Row B, Seats 3-4. Don't miss this opportunity to bid on a highly sought after Strasburg autographed ball AND to go to a game!  
Get ready by "liking" OBG's Facebook page (click here) now and marking your calendar for the auction!  The auction will run from 6am to 9pm on Thursday, July 10th!