Happy Thanksgiving!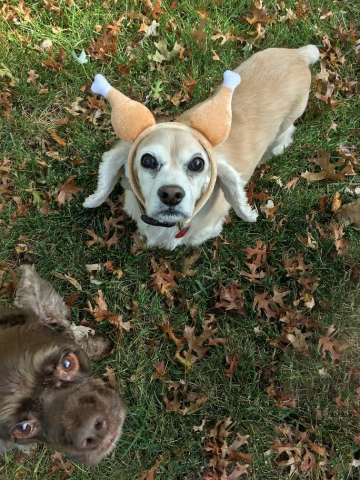 OBG has so much to be #Thankful as we gather with family, friends, and furkids.
The fosters who give OBG's pups a warm bed and loving home until they find their forever families. 
The vets and their staffs who treat OBG's pups, mend their wounds, and get them well. 
The adopters who fall in love and give OBG's pups a second chance to have a great life. 
The volunteers who spend countless hours working to make OBG the best rescue out there. 
The supporters and donors who help OBG raise the funds to rescue and rehabilitate over 200 dogs a year. 
On behalf of OBG, Misty (featured here) and all our pups, we thank you and send best wishes for a very Happy Thanksgiving!