Get Your New OBG Logo Shirts!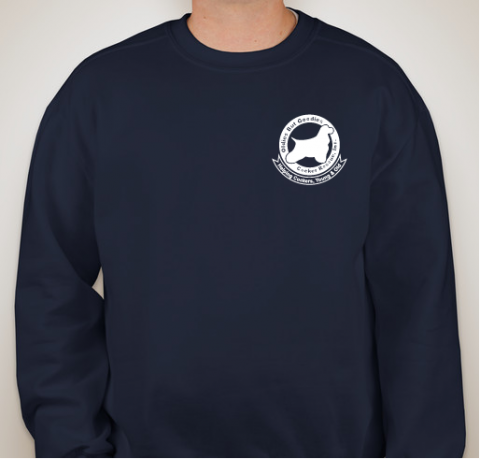 UPDATE - The XL navy blue crewneck sweatshirts are sold out! All other sizes available!
Friends, you asked for cold weather OBG logowear and we listened! Now through Jan 30th only, you can order from a selection of high quality sweatshirts, hoodies, long sleeve t-shirts and zip up sweatshirts (with no hoods) in select colors.  Click here to see all the options, sizing info and to place an order. 
OBG wanted to bring you high quality merchandise at a good price so our fundraising margin is small but every dollar helps. Proceeds will go towards Darla's medical expenses for her cancer treatment.
Please note there are two shipping options available to you.
1) Direct shipping to your home at a very reasonable charge:
1 item ships for $4.99
2 items ship for $6.98
3 items ship for $8.97
4 or more items ship for $9.99
2) The vendor (Custom Ink) is also sending a bulk order to Cheryl Haralson (merchandise@cockerspanielrescue.com) with NO shipping charges. Therefore you can get FREE shipping IF you are in the MD, DC, VA area AND can make arrangements to pick up from Cheryl in Maryland OR at the February 25th Board meeting in Virginia (location is being confirmed, but probably will be in Fairfax). Please confirm with Cheryl if you select this option. If you do and are unable to get your item(s) within a reasonable time, they will be mailed to you at USPS rates.
OBG's pups thank you for your support!