Donations and Prayers for Tessa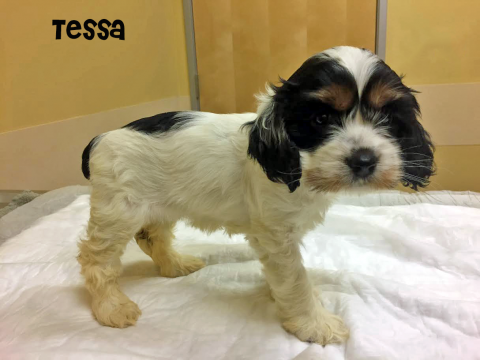 New OBG girl Tessa needs your prayers and donations. This adorable 6-week-old girl was surrendered to a local Maryland shelter on Wednesday because she was born without an anus. Yes, as unbelievable as that sounds! Needless to day the poor girl was in great discomfort and required emergency veterinary care. OBG decided to do all we could for this precious baby to give her a chance at life.
Specialists at VCA Veterinary Referral Associates in Gaithersburg, MD operated on her on Friday, September 30th to surgically correct the condition, but there are very few cases to know the likelihood of success. Tessa is a trooper and made it through the surgery very well. Initial indications are positive. Paws crossed. 
Please consider a donation to her care as the medical expenses will exceed $5,000. You can click on the donate button above and to the right. No donation is too small. Thank you on behalf of Tessa.