Update on the Lil Sparklers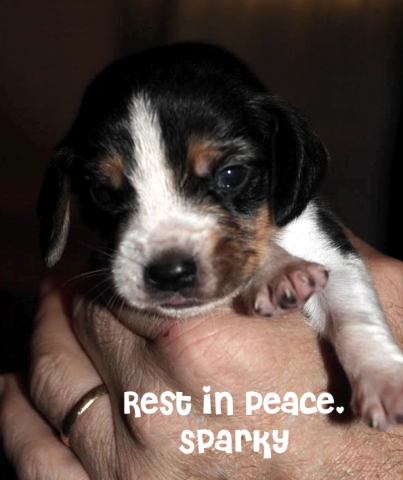 We have sad news to share. Our sweet boy, Sparky, did not make it. He was in great distress from the dehydration and unable to recover. We thank everyone at Clocktower Animal Hospital and the Hope Advanced Veterinary Center - Vienna for all their efforts to save him. May Sparky already be romping and playing with all our furiends at the Rainbow Bridge. You are greatly missed, little man! 
Our thoughts and prayers to go his foster Mom, CeCe, and his soon-to-be forever Mom, Marty. We are so sorry for your loss. We share your heartbreak. 
Our other Lil Sparkler, Murphy, did make it through the night and is much better.  We will provide another update on him soon.
Thank you to everyone for your prayers and donations for these precious pups. OBG has THE best family!