Summer Matching Fund Spotlight on DeeDee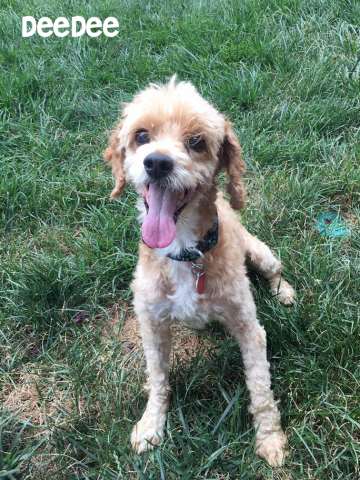 Almost all of our dogs come with stories that tug at our hearts, but DeeDee's story is particularly heartbreaking. She was turned in a matted mess by her owner to a Virginia shelter where she became a staff favorite. They called OBG and we couldn't say no to helping this adorable four-year-old Cockapoo. 
DeeDee arrived with a cough and an exam identified a problem with her trachea and a very enlarged heart. The heart murmur is worse then we thought-- a grade 5 out of 6--with moderate to severe heart disease. She is not yet in congestive heart failure, but she is at moderate risk for it and the cardiologists expect she probably will go into heart failure within 1-1.5 years and then may only live another year with lots of medications. Please keep our girl in your thoughts and prayers. 
Her medical expenses between tests and medications now total over $1500. Would you please donate to help DeeDee? Even $5 helps. Click on the Donate button on homepage to make a donation online or send a check to OBG Cocker Rescue, c/o Treasurer, PO Box 30821, Bethesda, MD 20824. Thank you on behalf of DeeDee!