Sissy and Riley's Happy Tail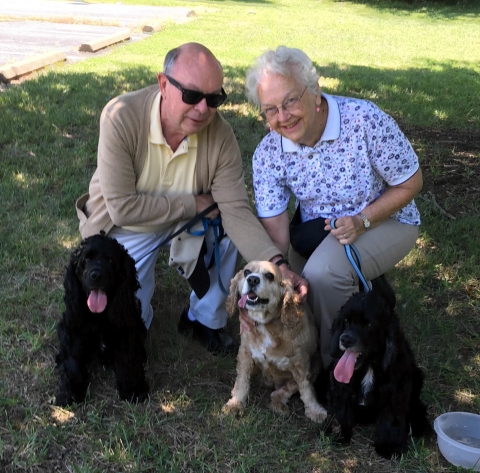 As highlighted in the Summer President's Message, Riley and Sissy lost their home when their elderly owner had to go into a nursing home. They had previously lost their Mom to cancer last year and Dad didn't want them to end up in a shelter. It was a heart breaking intake request for him and OBG, but we were so glad we could take them, give peace of mind to him and then find them a new home together so quickly. Our thanks to OBG fosters, Teresa and Mike for fostering them.
We are so pleased to tell you that Sissy (L) and Riley (R) joined their new family last weekend and gained a fur sister, Lucy! They are now enjoying their great new home in Charlottesville, VA. Our thanks to their pawrents for opening their home and hearts to this bonded pair.
OBG is able to help dogs like Sissy and Riley due to your support. Please donate today (button above) and it will be matched (up to $30,000). WooHoo!