Santa Photos Raise Over $1800!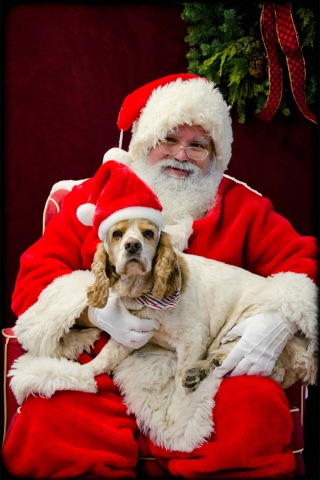 We thank Santa and his elves for all the wonderful pet photos they posed for this month. We raised $1120 at Dogma Bakery's Santa Paws event and over $700 at the PetSmart photo ops at their Springfield, VA and Columbia, MD stores. A special thanks to Dogma Bakery and to Jeanne Taylor Photography for donating her services to the Santa Paws event.  And special thanks to Wynn Fertig and Bill Combs for serving as our Santas at the PetSmart events. 
Photo courtesy of Jeanne Taylor Photography.