Freedom 46 Rescue - One Year Ago!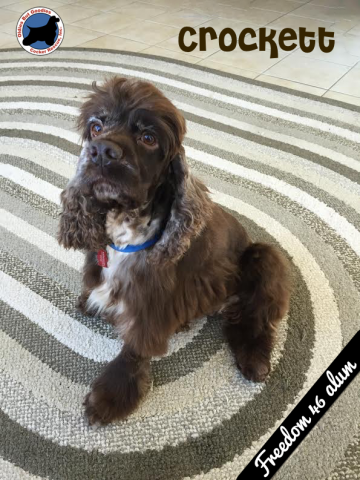 This week is a very special anniversary for OBG! One year ago, OBG rescued forty-six dogs -- the Freedom 46 -- from a hot barn where they had been living without proper cooling and little to no water or food. Seven additional dogs were also brought to OBG in the following weeks. We are proud to tell you all of the dogs except Sweet Missy have been adopted and she is living in a loving, long-term foster/forever home. We thank all of the volunteers, adopters, supporters, donors, and our vets and their staff who made their rescue, their recovery, and rehoming possible. 
This week we will celebrate by sharing pupdates on many of the Freedom 46 dogs. First up is Crockett, formerly Angus, who was the first of the Freedom 46 to be adopted. As his Mom, Terri, told us, this is because his rookie foster family failed miserably and wanted to adopt him within 48 hours of having him in the house. Prior to living in the barn, Crockett spent the first five years of his life as a POPM (prisoner of puppy mill). He remains fearful and very timid, but his transformation has been amazing considering he couldn't even maneuver steps a year ago. His three fur siblings have taught him how to use the doggie door, where to sleep (Mom and Dad's bed, of course), how to pull all the stuffing out of dog toys, and how to wiggle and squirm his way into human arms for love and affection. Life is good! 
Thanks to Crockett's family and fur siblings for giving him such a wonderful forever home. He looks fabulous!
If you would like to share your Freedom 46 pup's story, please email obgcockerconnection@gmail.com.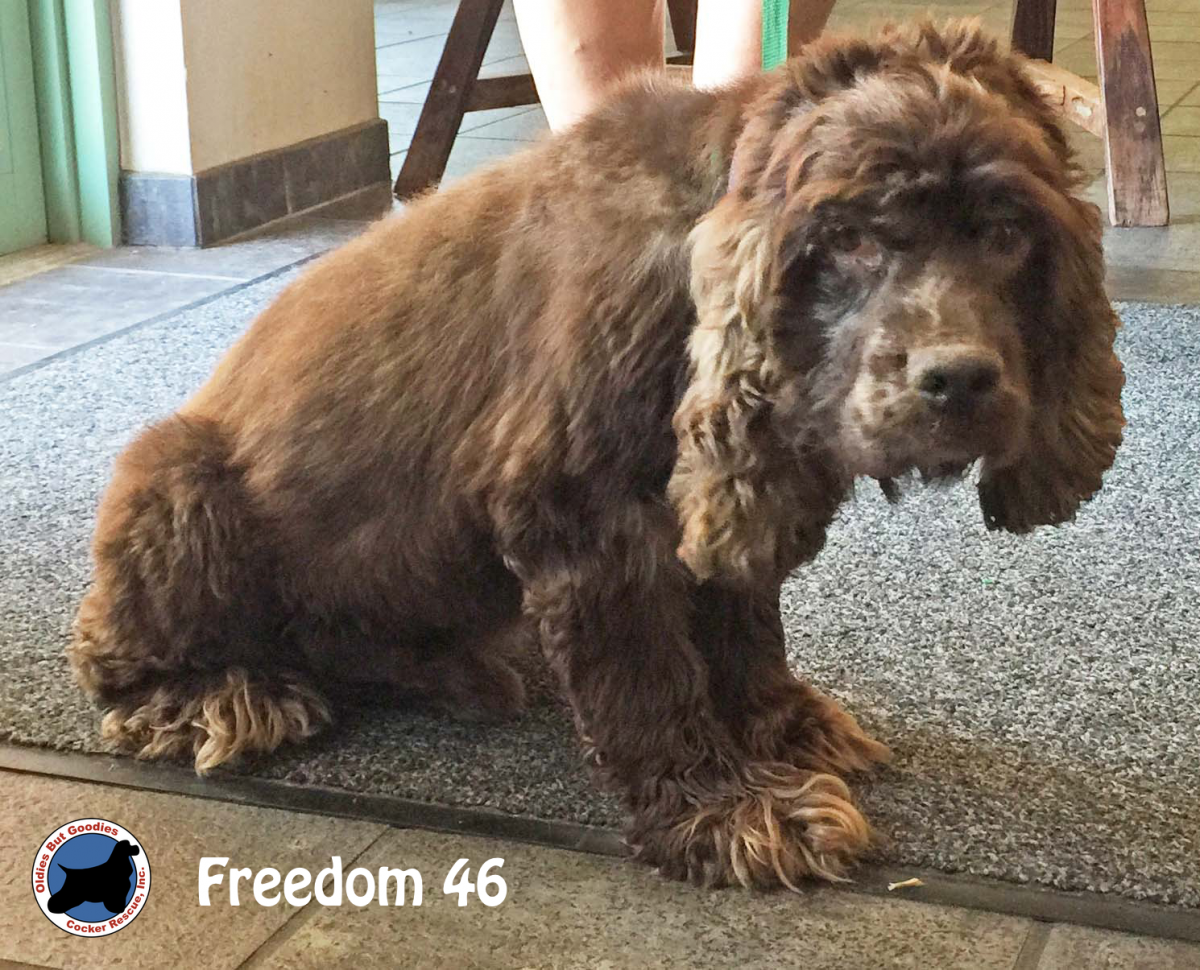 Angus at intake on July 25, 2015.