Annual OBG Board of Director Elections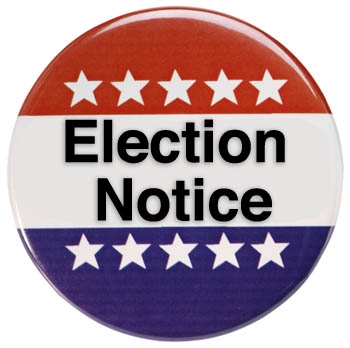 It's that time of year! OBG's Board of Directors elections will take place next month on February 25th. The Board has nine members and is structured into two groups serving two year terms -- one with five members and the other with four -- that are staggered so only half of the Board is up for re-election each year.  Johanna Breder is serving as our Officer of Elections. 
There are four Directors' terms up for election. They have the option of running again. All OBG volunteers, financial supporters and benefactors are eligible to make nominations and/or run for the Board.  
If you are interested in serving on the Board or want to make a nomination for the Board, please e-mail Johanna Breder at jbreder@hotmail.com no later than Sunday, February 4th. If you nominate another volunteer, please ensure the person is interested.  Nominations must include a short paragraph on the nominee's qualifications and his/her area of interest on the Board. 
Even if you are new to OBG, please still consider running for a Board position. It's always good to add a fresh perspective to the OBG Board. Wondering what you might be letting yourself in for as a Board member?  Click here for a description of the Board Directors' duties and responsibilities.  Contact Johanna if you have any questions.   
In order to be eligible to vote, you must have attended one Board meeting in person or by teleconference between February 1, 2017 and February 1, 2018. Your last chance to become a voting member is to attend the Board meeting scheduled for Sunday, January 28, 2018 at 10 a.m. in Bethesda, MD 20814, either in person or by teleconference. Click here for details and to register. 
Once nominations close on Monday, February 5th, Johanna will send out an email with the proxy ballots, voting instructions and a list of candidates with their bios.